Two days to construct an entire flat inside the REÖK Palace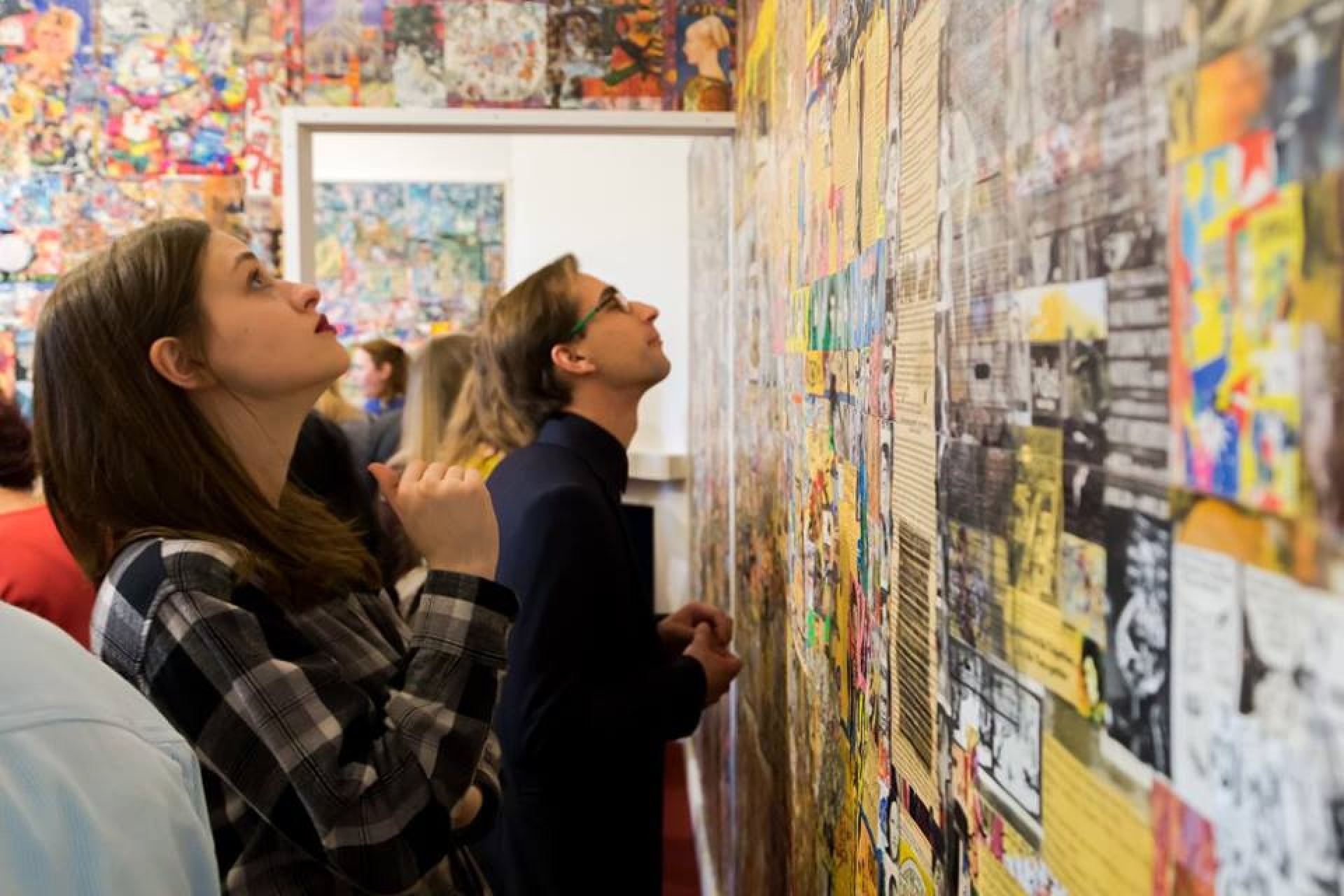 A perfect duplicate of applied artist Kristóf Ázbej's Paris residence, an installation created inside the palace using a unique collage technique, is open to visitors from Friday.
Starting 31 March, visitors to the ten-year-old REÖK are being greeted by a novel sight, the first such spatial installation to be exhibited in the building. Applied artist Kristóf Ázbej, who has lived in France since a young age, had a long-running project of turning his own flat into a giant panoramic collage. After a while, by around 1996, the brilliantly colourful work had covered every wall in the dwelling. It is a perfect replica of this flat and the integrated artwork on its walls that visitors will get a chance to see.
Evoking both the cave art of early humankind and the super computers and big data science of modern times, this collection of wall pictures of all different colours and contents is an impression of the cultural history of the human race. Along with its mosaic-like structure and its extraordinary aesthetic quality, the encyclopaedic wall collage also offers viewers a fantastic journey through time. And undertaking to present this complex installation in the Reök palace. No spatial installation like this has ever been shown there in the ten-year history of the exhibition building. And Ázbej's artistic project has never been reconstructed so quickly anywhere else in the world.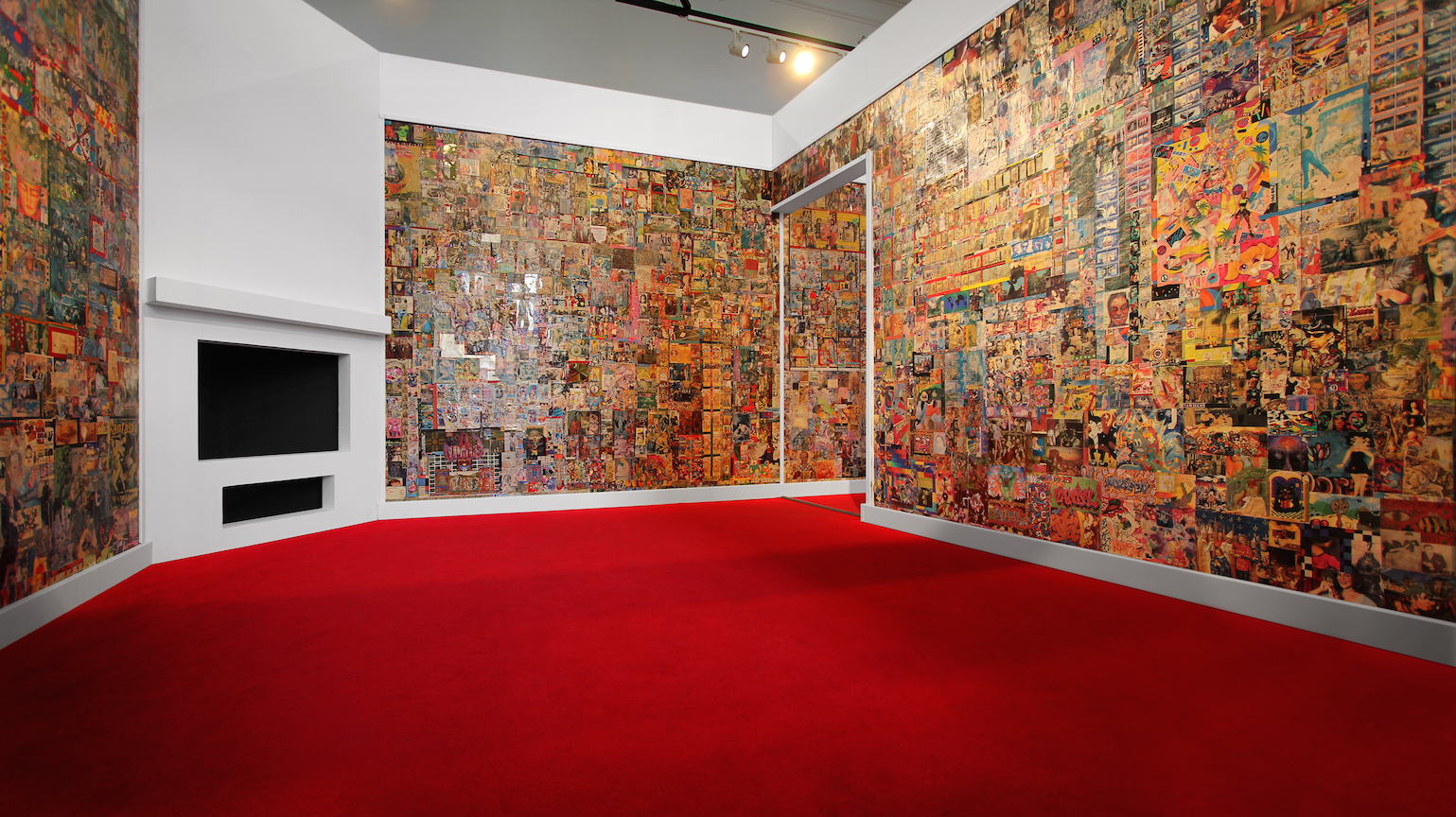 (photo: András Alapfy)
The work, titled "Musée X-Point Zéro: the Grand Map of the Human Adventure I" was first shown in Budapest's Hall of Art last year. It will remain on display at REÖK until the end of April.
During REÖK's tenth anniversary year, the admission to all exhibitions costs 500 Ft, with the ticket also serving as a voucher in the same amount, good for entrance to a later exhibition, or for purchasing gift items, books, art objects or even Szeged Open-Air Festival tickets on sale in the ticket office.